The eclectic village homes of Lake Como, and of course the lake itself, are both popular travel destinations for the locals of Italy, often forgotten about by the wider travelling public. That is to say, it doesn't immediately spring to mind as a place to visit – but it should! Here's how to spend a fun, relaxing weekend at Lake Como.

Boat rides on the lake
The city of Como is where you will begin; a small boat can then ferry you to the smaller towns and villages that surround Lake Como. The streets are tiny, and the houses and buildings have a medieval feel about them. Spend time perusing the local wares in the small shops or visit the Duomo of Como to see the lines of statues that connect the town hall and church in the main square.

The Hotel Metropole Suisse offers luxury accommodation alongside the water, where you can enjoy cocktails and some delicious dinner. You can also head out to the many bars and restaurants that range from small piano bars to more extensive, modern dining spots like Caffè Teatro.

The beauty of Lombardia
The next morning, you can jump on a boat for a one-hour loop service to head over to Bellagio or check out the views in Brunate. This area is known for luxury hotels and beautiful views of Lake Como. The Como funicular will ferry you around the lake for about five Euros, and you can stop at various viewing platforms to really soak in the beautiful scenery.

The Ghisallo Cycling Museum
If you feel like taking a drive rather than a boat transfer, you can take the route to Magreglio to visit the Ghisallo Cycling Museum, which also has an amazing viewing platform to survey Bellagio and the snow-capped mountains (at the right time of year). Venturing into the Ghisallo Cycling Museum you'll see the history of cycling on display, from the early wooden bicycles to modern-day pieces from some of the world's most well-known cyclists.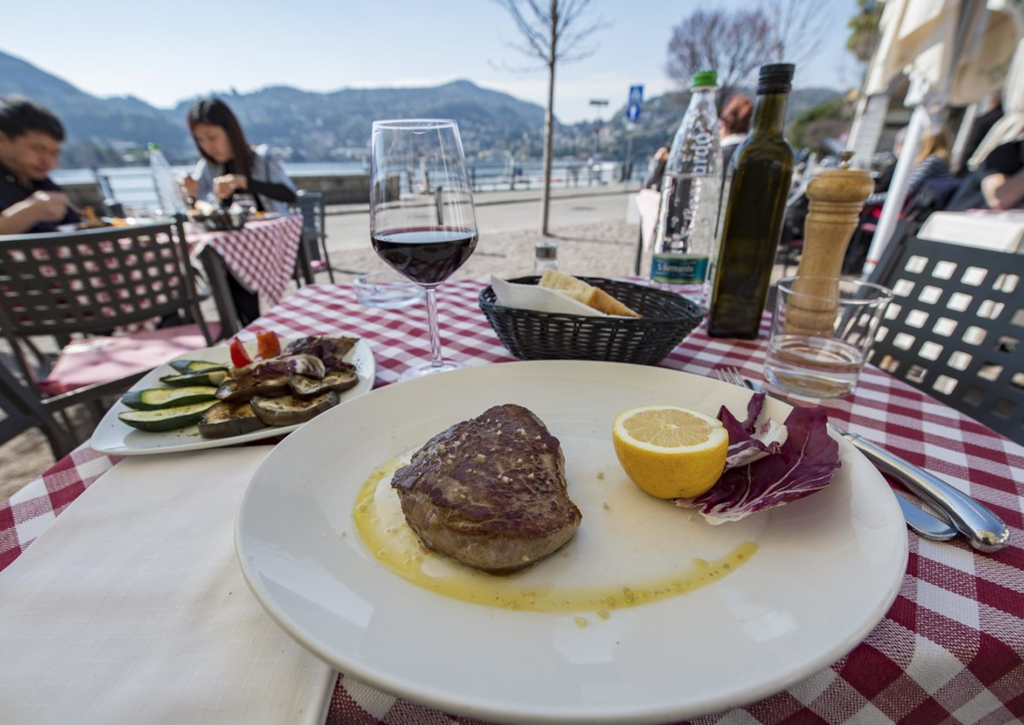 Eat your heart out!
Bellagio sits at the tip of Lake Como, and it's where you can try the traditional local dish of Perch and rice risotto. It's so tasty and not to be missed! After a wonderful lunch, you can wander the beautiful streets and then stop in at the gelato house for dessert, to try the world's best gelato straight from the source.
Spend a laidback weekend at Lake Como and discover why so many Italians flock here for holidays. Stunning scenery, great food, luxury accommodation and the cycling museum make for a fun weekend in Italy that you'll be talking about for a long time!